Data Centers

AzukiNet operates seven data centers world wide. The hosting facilities answer the clientele's specific needs while respecting a series of criteria concerning accessibility, security and availability. Do not hesitate to contact us to plan a visit!
---
24x7x365 In-House Network Operations Center and Datacenter Support
Our Network Operations Center (NOC) is unlike any other hosting providers, in that it is in-house and constantly monitors and controls all traffics on 10Gigar Network inside and outside of our datacenters. When you have an issue, they handle it personally, so it gets resolved quickly. Our engineers and datacenter personnel manage every aspect of our facilities around the clock, as well. From security, to deploying devices, to handle the day-to-day needs of our customers' solutions, they are ready to act whenever you need them.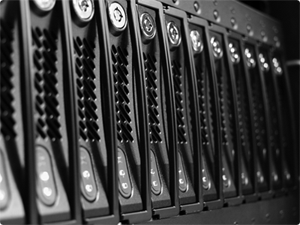 Regulated Climate Control
Our heating ventilation air conditioning (HVAC) systems have full particle filtering and humidity control. The climate within each of our datacenters is maintained in accordance with ASHRAE Guidelines. This ensures your mission-critical dedicated server and hardware is functioning at its best.
Redundant Power
Unlike some providers, we don't rely solely on the local power grid to guarantee around-the-clock power. Our onsite diesel-powered generators and uninterruptible power systems (UPS) deliver redundant power in case of a critical incident, so that all operations are uninterrupted and your dedicated servers remain online. We regularly test our infrastructure to make sure it performs as designed in the event of an emergency. And we back it all up with our 100% Power Service Level Agreement (SLA) and 100% Network Uptime SLA.
Serious About Security
Our datacenters are locked and guarded, and can only be accessed by authorized AzukiNet Hosting personnel and our Colocation customers within our colocation pods. Monitored closed circuit television systems and onsite security teams vigilantly protect our datacenters around the clock, while military-grade pass card access and biometric finger scan units provide even further security.
World wide Data center
We provide global, on-demand data center and hosting services from world-class data centers in Los Angeles, San Jose and Dallas in United States, also in Singapore, Taiwan, Hong Kong and Tokyo, with internationwide network Points. We focus on creating reliable solutions which are both cost-effective yet include lightning fast performance.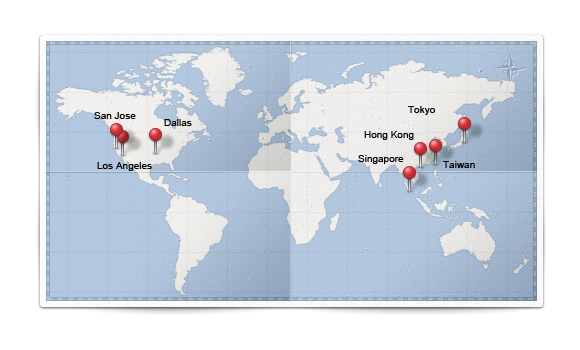 Whats Included
24 / 7 Professional Support

Our live support team is on site 24 hours a day, 7 days a week. Anytime you need us, we're here to answer any of your questions, problems and concerns.

99.99% Network and Uptime

Your website will never get taken offline anymore! Holding one of the world's greatest data center, our server will never stop.

30 Day Money Back Guarantee

Don't you like our service? We'll give your money back!Confidence is what we have, that's why we will offer a full refund!

Free Website Transfer

Moving is not always easy. Leave it to us! Our professional technician will help you and your team move easily.